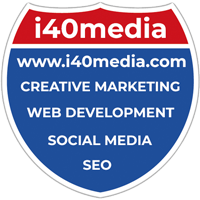 i40media – Fast Track to Internet Dominance
A Boutique Media Company to Promote Your Company or Brand!
CREATIVE MARKETING – WEB DEVELOPMENT – SEO
Strategic Campaigns · Social Media · Content Marketing
Get a Free Quote
i40media Portfolio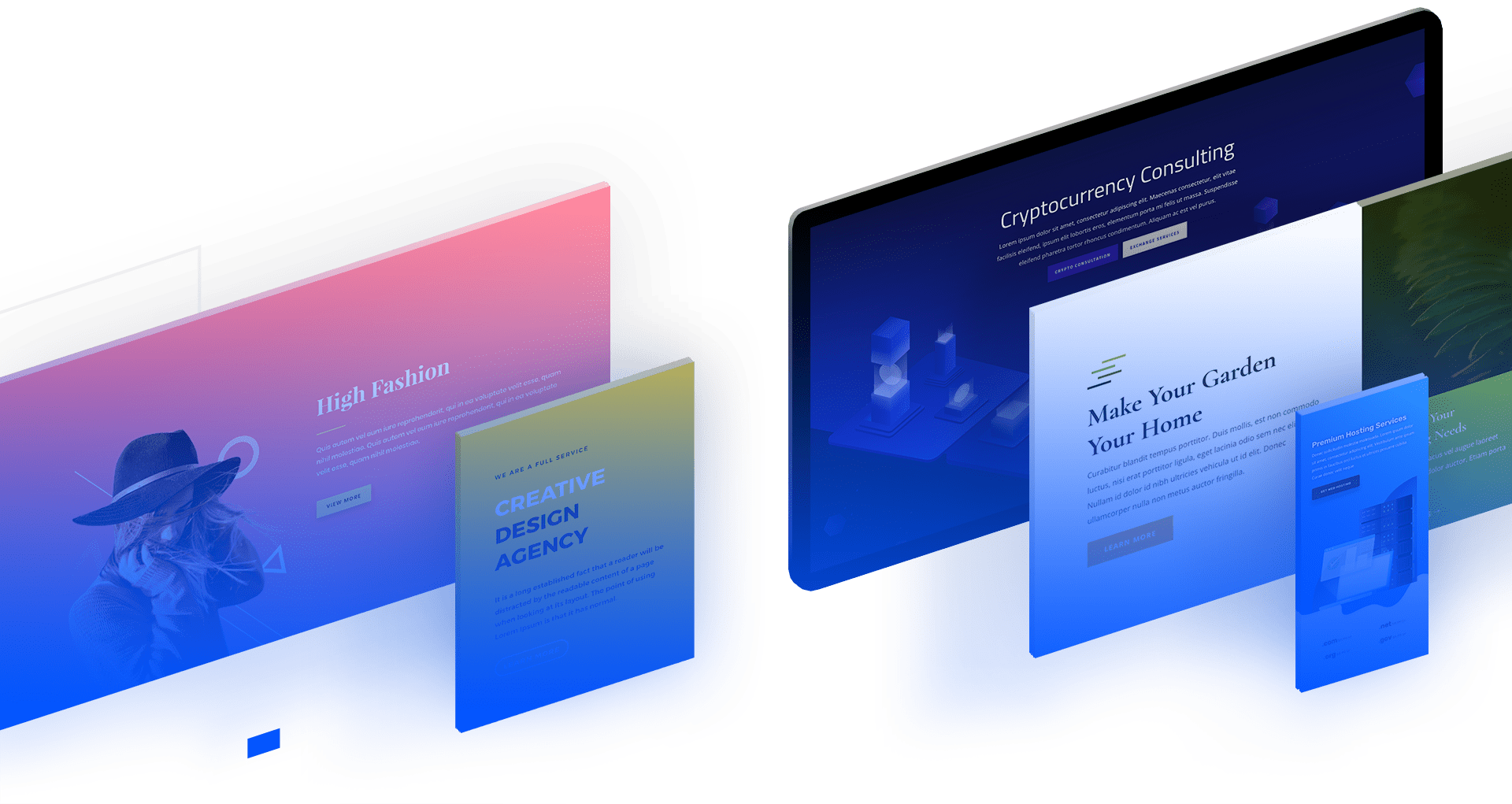 Website Design
While businesses have defined operating hours, your website is open for business 24/7. Potential clients can get to know your company, request more information, and make purchases whether you are at home with your family or busy running your business. A modern website should be professionally designed, easy to navigate, and visually appealing. To advance your business and sales goals, you need a dynamic website that showcases your expertise.
Website Design
Your website is your opportunity to expand the reach of your business, establish credibility, engage your customer base, sell products and ideas, and expand influence for a cause or platform. This is a necessary part of your brand story. But you already know that, because you're here. Whether you need a single-page personal portfolio or dynamic start-up site to a multi-tiered high-end resort, reservation system or member-driven websites, we approach each with the same heart and focus. We listen to your desired outcome. We ask questions. We then bring that online presence to life. A trusted outside perspective can bring you an organized, user-friendly online presence that elevates your brand and turns results.
Graphic Design · Branding · Logo Design
Design is at the heart of everything we do at Fierce Creative. We're thoughtful and strategic. As you begin to share your concept, we start to see the pieces come together. It's how we think. We bring your concept to life. Whether it's a national ad campaign or a logo for a start-up, Fierce Creative knows how to tell your story with compelling and engaging visuals – and the creative copy to match.
CREATIVE MARKETING
Strategic Campaigns · Social Media · Content Marketing
Our strength is to not only telling an amazing visual story but to help your brand exceed expectations right from the start through intentional planning and execution of continued support and creative communication tactics. Can we make you a single flyer for an upcoming event? Yes. But, can we also create a communications campaign with the right mix of print, video, ground promotions, and digital content-driven engagement? Yes, we most definitely can. And we want to. Here's where your email marketing, social media strategy, blog content and visual goodness all come together!
We succeed when you succeed.
Be Found on Google - SEO Packages
Work with a Dedicated SEO Company
We are an SEO company that specializes in developing customized campaigns that deliver results.
Your first consultation will take a close look at your website, online presence, and the competitive landscape to determine the most effective solutions for your company. You're under no obligation whatsoever and there's no cost to you.
We succeed when you succeed.
Built From Scratch
An updated, eye-catching website is a key element to creating success online and building your company's credibility. Your website is a direct reflection of your business. Our team makes you look sharp and sophisticated.
Choose a Premade Template
Choose Your Style
Choose a pre designed website template below that reflects your organization's brand and can be implemented for a huge savings over a custom built from scratch website.
Microsites
Need an affordable & fast website solution?
We all get it… If we have a business, we need a website – right? But not every business needs the full meal deal – especially if you're not sure where to start, budgets are tight, or you feel just plain overwhelmed.
Microsites are the perfect solution.
Maintenance & Updates
i40media can develop an inexpensive monthly plan to keep your website up to date or by the hour.  It is very important that new content is added to your website and content is fresh.

WEB DEVELOPMENT
i40media is a full-service web design studio specializing in bringing your business together with the whole package. Web Design, Web Development, Marketing Strategy and Branding. Whether you are looking to launch a brand new online presence, informational website or WordPress blog, or just need to refresh your existing site, we have helped countless clients just like you to achieve their goals. 
Website Redesign
Gary Corbett Website Redesign
A complete website rebuild and all new content was designed for the Grammy Award Winning, Multi Platinum, Keyboard Player, songwriter, Producer, composer, and programmer. 
Website Development
OBRL Website Architecture
OBRL is the premier racing league of iRacing.  This is a complete custom developed website that is updated daily and the social media and seo is managed by i40media.
i40media Been Building Websites for 20 Years
i40media has been developing websites for over 19 years starting in 1999 developing the first ecommerce sites with custom shopping carts and implementing credit card processing into the shopping carts. i40media specializes in creating sites that will be indexed by google and bing in a rapid manner whether the site is developed for local search or national search.